So the more I think about this house move the more excited I'm getting at the prospect of living somewhere larger. Sure we'll never, ever find another 3 bedroom place for $160 a week and we won't be living in the city any more but I'm ready to move on. I'm excited at the idea of having a house with a bath after being 6 years without one. (We only have a tiny shower in our current place.) And our housemate Mark said that he wants to keep living with us, last night we joked about finding a 3 bedroom place so we can fully set up one room as our Dungeons and Dragons and wargaming / geek out room. (We're all part of a fortnightly Dungeons and Dragons group which is hardly ever held at our house because it's so small and cramped.)
Last night we all checked out some real estate websites and we're all liking the idea of moving to Howrah. It's not too far out of the city and Dave lives there and so does my friend Anna. There are some really nice, large, affordable places that even have some great looking yards. (I don't have a real yard here, my garden is pretty much my potted plants out the back between the backdoor and the back room.) Having a proper garden to play around with is exciting. Today I'm going to walk around the local real estate agents and grab some rental catalogs.

Yesterday I received an early birthday present from Rowan in the mail and I have photos of the box opening!


Peach and I investigate the large, mysterious box!




Peach helps me open said box, she's very helpful that way.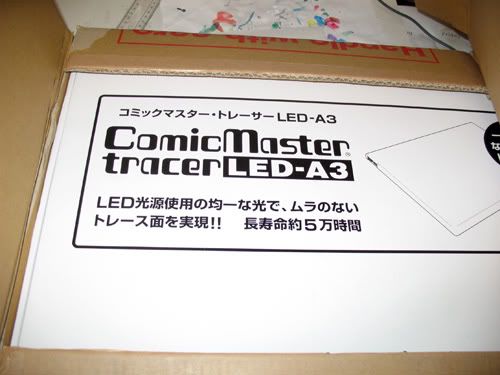 Zomg! An A3 light box!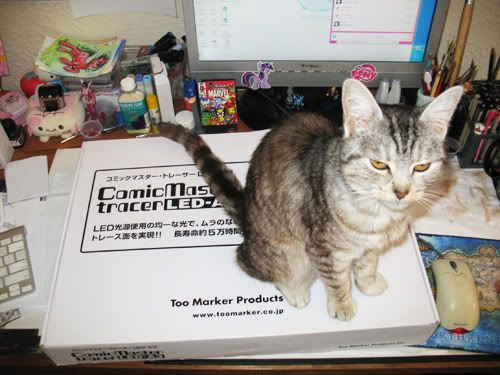 Peach approves.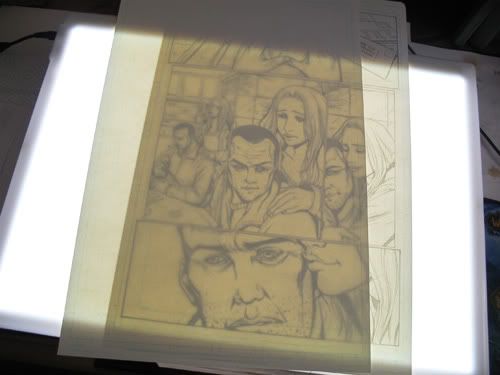 My new A3 light box fully operational! I'm so happy, I've wanted a proper light box for so long. For years I've been using a make-shift one my Dad made me using half a desk drawer, a lamp light bulb and a sheet of clear perspex. It did the job but I always got eye strain and you couldn't use it for too long because the heat from the light would burn your hands and warp your paper. XD
I've been in-love with this light box since Manga Arts were over for a Convention at the start of year and had a demo one to show off. You can sit it flat or clip it so it sits on an angle vertically or horizontally.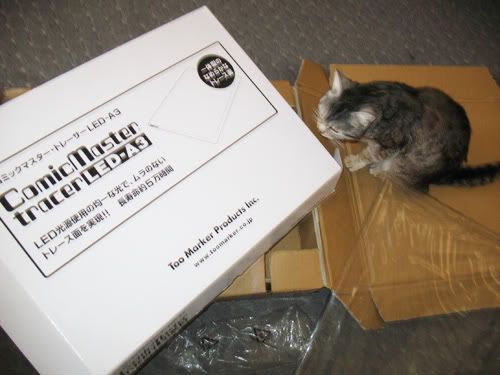 Now Peach gets a present too, she loves playing with empty boxes.